British scientists have found that 4 of the 5 emperor penguin habitats in the Antarctic Bellingsgau Sea did not have cubs to moult in the spring of 2022. The study argues that the complete failure of reproduction is a direct consequence of unprecedented sea ice loss due to climate change in the region. The study was published Aug. 24 in Communications – Earth and Environment.
Emperor penguin populations generally require stable sea ice to connect to land between April and January to ensure successful breeding and moulting. Any change in the extent of Antarctic sea ice affects its reproduction, as young birds do not have waterproof feathers before moulting.
Peter Fretwell of the British Antarctic Survey and colleagues used satellite imagery covering the period 2018 to 2022 to monitor the presence of emperor penguins in five habitats in the Antarctic Bellingskaushai Sea during the breeding season. These habitats, known as Rothschild, Wildy Bay, Smiley Island, the Bryan Coast and Cape Frogner, range in size from about 630 breeding pairs from the Rothschild population to about 3500 pairs for the Smiley Island population.
The researchers found that four of these habitats (Wildy Island, Smiley Island, Bryan Coast and Cape Frogner) experienced complete reproductive failure and abandonment after sea ice fragmentation before the moulting period began in December 2022. It is unlikely that any chicks in these habitats will survive to successfully moult. But satellite imagery suggests that Rothschild's young birds did indeed succeed in moulting. Fretwell and colleagues noted that only the Bryan Coast habitat in the five locations had been confirmed as fully reproducing by 2022.
This is the first regional reproductive failure of emperor penguins observed in the region in the past 13 years, and is one of the first evidence of the direct impact of Antarctic warming on the viability of emperor penguin populations. (Source: Feng Weiwei, China Science News)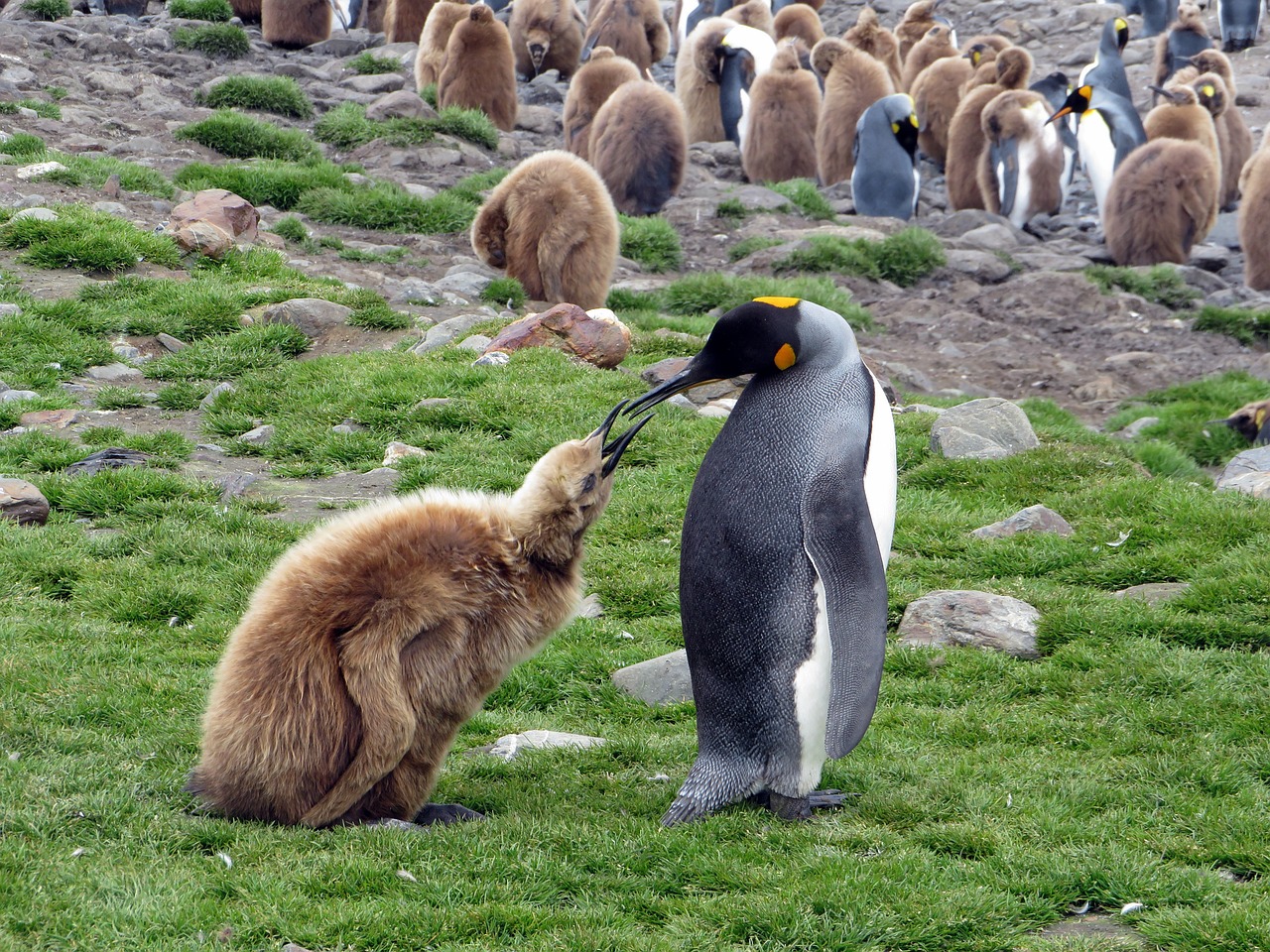 Emperor penguins of South Georgia. Image courtesy of Pixabay
Related paper information:https://doi.org/10.1038/s43247-023-00927-x
---
What you should know:
We (universe3000.com) translate, organize, and publishe this article for the purpose of transmitting information. It does not mean that we agree with its views, nor does it mean we own the relevant copyright. we will indicate the original source for those related reprinted content,. If it infringes your copyright, please contact us to delete it.
Some articles are translated by Bing or Google, Please bear with us if there are errors that lead to unsatisfactory reading. If you have anything to say to us, please submit it here. Thank you very much!
Source link